How you can hire a specialized arabic translator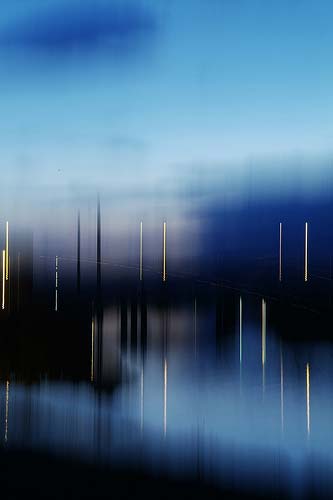 Believe me; the great number of clients won't be able to make any difference between the translation full of mistakes and a professional translation to the targeted language. This is because no one would expect a university graduate professional translator to make mistakes in their inherent language. However, because of the complexity of Arabic grammar, it's style and the deficiencies in some educational systems, often times it becomes difficult to recruit professional native Arabic speakers.
If anyone is considering that it is difficult to hiring an Arabic native speaker who is professional then it doesn't means that we allege all the professionals of this field and this never means that Arabic translators are unprofessional. At this point it also makes sense that we are not supporting this spot to show that we are the only people who provide best quality of work. But we do agree with the other language translators who opt to find a balance between competence and cost without conceding the quality. Our point is to standardise the hiring of translations in order to protect this profession.
The problem we have mentioned in the last section is frequently noticed by those who do the job of Arabic proofreading. They feel that they are dealing with a context which is translated by machine instead of a human or sometimes it seems like an unrevised translation. It is quite true that the structure of English language is challenging for beginners but this is not the case with the graduates of university who are native speakers too.
So the question is who is responsible for this act. It is surely not the educational institute only. However, we, as english to arabic translation in dubai service providers, should take serious measures to retain a highest standard of language fabrication and translation services. Therefore, at least from our side, we need to employ translator of extraordinary capability and help those who are in difficulty by encouraging them to work with professional proof-readers.
So instead of paying unnecessarily for re-translation or proofreading services, we should avoid taking the services of an unprofessional translator and hire the ones who are skilled and qualified to accomplish that job. In other words, we need to adjust our recruitment methods and techniques when it comes to language pairs in related conditions.
Let me go off on a tangent for a second. Have any of you got any familiarity with Fehr outfitters? I've heard some terrific things about them and i am trying to determine whether I ought to go with them or not. They're a sharp wolf hunting outfitter in British Columbia. Anyway, let me know in the comments. Time for the article!
Recruiting a Professional Translator
Now you must be wondering that how one can recruit a professional translator. So if you want to hire either a freelance translator or a full time translator then you should refer to the quality points discussed below.
Degree from a recognized university
At least three years of work experience
Certification from a professional organization or some training
Training or knowledge about the usage of translation memory
Reference from a client or company with whom you have worked
The first three points doesn't really define a professional translator but other points do specify the skills and capacities of the translator. As said in last point, an authentic reference is also very useful in tracing the past experience and evolution of the person.
It just about slipped my mind, but I'd like to thank Vesic photography for their assistance with this post. I was speaking with Hooman there and taking notes at the same time. I had a rough draft done by the time I got off the phone. Anyway, if you need a very good wedding photographer check out http://vesic.com and discover what they have to offer. Until next time!
Footnotes
http://printingpeach.ca - Your knowledge is amazing. Many thanks for sharing.
http://www.srarchitecture.ca - Call these people on a regular basis.
http://www.equestrianfactoryoutlet.com - Good business.

Posted in Business Service Post Date 08/16/2015

---